Kalamazoo Senior Care Provider
Higher Needs Specialized Care at Oakview Terrace
For those who have greater physical needs and would enjoy a home-like setting, we offer Oakview Terrace. We are a senior care provider offering seniors with more physical requirements a specialized-care setting. Our team concentrates on the increased needs of those who require constant attention.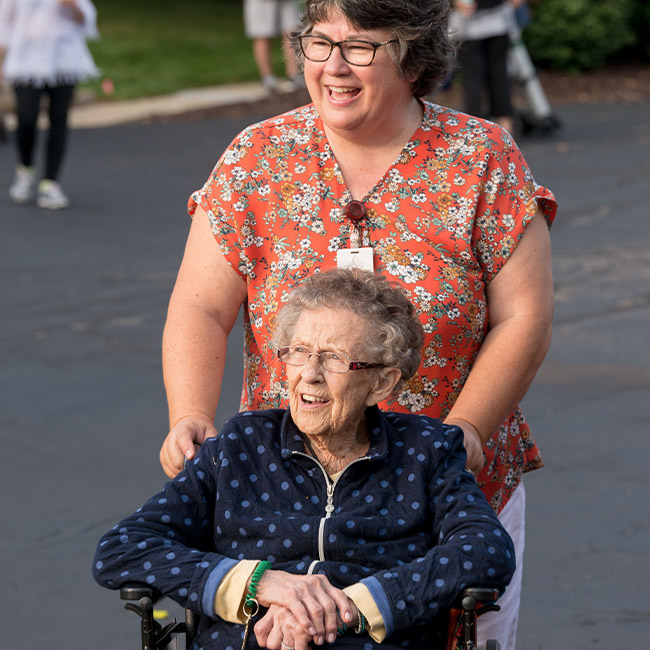 We provide activities to help enrich their days and keep their minds active.
Our team cares for our residents 24 hours a day, giving family members peace of mind for their loved ones comfort. This state-of-the-art building is professionally equipped and designed for residents who require specialized care because of failing health, on-going illness, or physical mobility limitations.
Specialized Senior Care Provider
Oakview Terrace provides a "specialized care" living option for seniors who in the past could only have lived in nursing care facilities at a much higher cost. Hospice services are available if needed to help residents maintain this season of life with dignity and comfort.
Learn more about Specialized Care services at Park Village Pines.
Call Us for More Information